Woke up with a headache, same headache like I had on Wed. Specific spot on the top of my head and the back of my neck. That's a stress headache right? And here I thought I could sneak in run in today.
I need to pull it together for a family party for my dad's 70th birthday today. I'll go mainline a bottle of Tylenol and see if that helps.
Standing in line at the grocery store checkout with an antsy 6 year old. I'm tired and hangry. I had to do a big grocery shop and all I want to be is home.
Ok, now I managed to brain myself on the trunk lid of my car (a hatchback) after I put all the groceries in. I saw stars.
Oh yes, alcohol will be the first thing to re-introduce when this Whole 30 is over.
Drink the wine…I'm serious, you'll feel better :) ps YOU ARE TOO AWESOME :) you can do anything!
Awww, geez, thanks!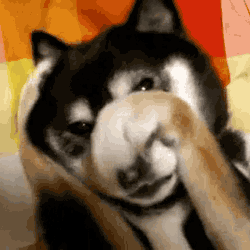 Wine or vodka. Yes, this might be the first re-introduction.
Today has been off-the-hook crazy with work. So much so that I'm about to start replying to every request (in person and via email) with "do you want fries with that?". And I need to do some work over the weekend as well before I start covering two jobs next week.
The good news is they hired a new designer. She starts on Monday June 3rd. Problem is my big catalog goes to press on Friday May 31st.
Maybe I should try to re-introduce wine back into my diet before dairy? 4 more days of Whole 30 left to go.
Taking a break as the rain passes by!
Nooooooo…….! This is terrible news! Awful, horrible, devastating even…..I'm out of Gin and Tonic!!!
Lol! Some couples text a shopping request to each other. We blog it and the other one runs to the store while out on errands. I was able to get some gin and tonic water after munchkin's swim lesson.
John deserves it after all the wood chopping. If I can't chop wood, I can provide refreshing beverages to the lumberjack!